Bearing its name from a wooden castle that had been formed in the area in the 13th century, Xylokastro is a picturesque town that combines the antitheses of mountainous terrain and deep blue waters most perfectly. Located less than 1.5 hours' drive from Athens, it is a wonderfully accessible destination that introduces guests to the beauties of Peloponnese. 
Along the coastline of Xylokastro lies one of the world's famous pine tree forests, named Pefkias. This is a place of exquisite natural beauty, where lush greenery has brought to life rare species of flora and fauna in an inviting, welcoming environment. The pine tree forest has been characterized as a great botanic garden, thanks to its biodiversity. Guests who take a stroll at the forest enjoy a breath of fresh air, admiring evergreen landscapes as far as the eye can see.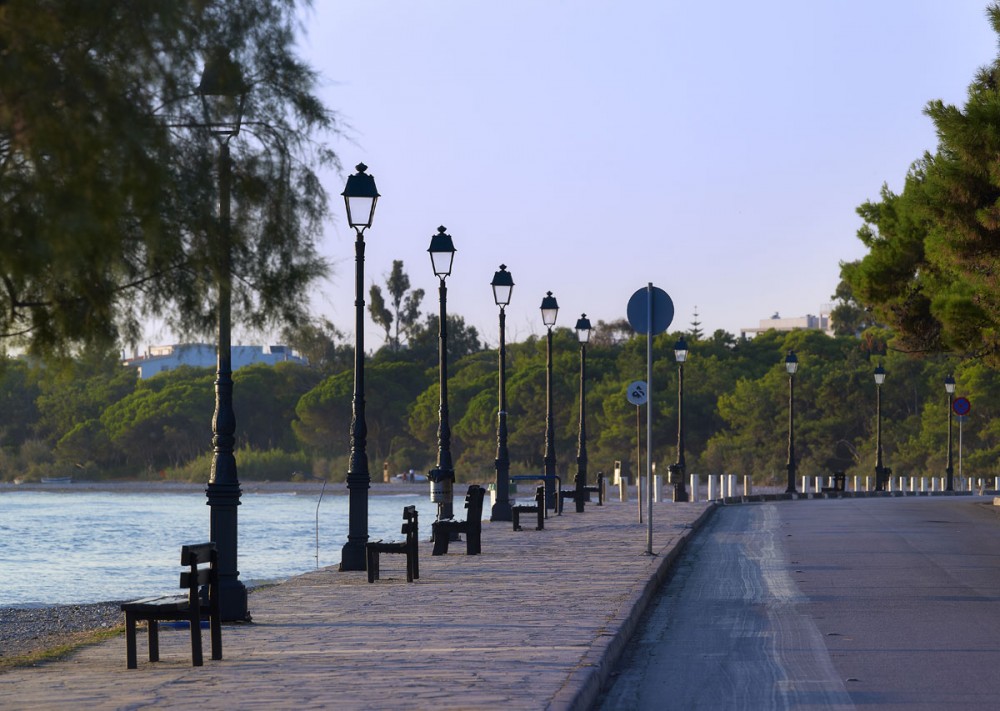 Pefkias beach is the perfect embodiment of unspoiled Greek nature, where the emerald green coast invites you for a swim at the crystal clear waters of the Corinthian Gulf. A sandy beach provides the ultimate shelter, where you can lay back and just gaze at the blue horizon and feel the gentle breeze surrounding you. 
In this blend of blue and green, in this unique fusion of the mountain and the sea, is where Arion Hotel has been built. Offering guests the amazing opportunity to combine vacations on the beachfront along with the refreshing touch of evergreen nature at its finest, Arion Hotel welcomes you to stay in comfort and luxury, enjoying the picturesque town of Xylokastro from the most privileged spot.